Southern Urban and Interface Forests - What's New
Category
-
State Coordinators
Susan Granbery (GFC) and Paul Revell (VDOF) Receive NASF Awards
posted
Sep 25, 2012 03:48 PM
by
dhartel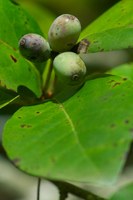 Susan Granbery, Urban and Community Forestry Coordinator, Georgia Forestry Commission was selected for the Austin Short Current Achievement Award for Communications.  Susan was recognized for her successful efforts over the past two years to expand The American Grove, an online urban and community forestry community.
Paul Revell, Urban & Community Forestry Coordinator, Virginia Department of Forestry received the Stewart Pequignot Current Achievement Award for Urban Forestry.  Paul ... has developed and managed an excellent and productive program in Virginia. His leadership and contributions on the state, regional and national level, have helped educate decision makers about the value of urban and community forestry and how it improves the overall health of a community.
Awards were presented at the NASF 2012 Annual Meeting in Cheyenne, Wyoming last week.  Each year NASF members nominate individuals for awards representing different categories that reflect the work they have done to promote, support and strengthen the forestry community nationwide.
Full story and additional state awards at: NASF