Southern Urban and Interface Forests - What's New
Partnership champions nature at children's hospital
posted
Nov 07, 2019 02:12 PM
by
ahermansen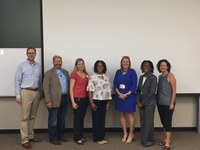 On August 22, the National Environmental Education Foundation partnered with the USDA Forest Service and UF Health Shands Children's Hospital in Gainesville, Florida, to host a Nature Champion Training in anticipation of the long-awaited Nature Explore Classroom currently under construction at Shands. This outdoor classroom, the UF Health Children's Healing Garden, is a nature-based play and learning space designed to promote health by creating nature connections for patients, children, families and medical staff. This project is funded by the Washington Office, Region 8 and private donors. The Forest Service has a national-level partnership with the Dimensions Educational Research Foundation related to the Nature Explore program and has sponsored the building of Nature Explore classrooms at strategic locations around the country.
Learn more at https://www.fs.fed.us/inside-fs/delivering-mission/deliver/partnership-champions-nature-childrens-hospital
Young Scientists Find Nature in Their Own Backyards
posted
May 31, 2018 03:19 AM
by
doutlaw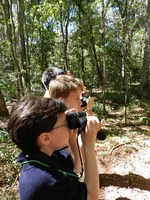 In this issue of Leaves of Change you will learn about a project that engages 6th grade students from Westwood Middle School in Gainesville, Florida, in outdoor science learning activities in the nearby Loblolly Woods Nature Park. Spurred on by a grant from the US Forest Service's More Kids in the Woods initiative, the school project kicked off in the fall of 2013. Through this project, students are learning outdoors while also gaining first-hand experience with the scientific method—developing hypotheses, collecting data, doing analysis, and drawing conclusions. Some of the main objectives of the project are for students to become more aware and connected to their local environment and exposed to careers in science and natural resources, as well as increased teacher participation in providing outdoor learning experiences for students. Over three hundred sixth graders and three science teachers are participating in the project this year.
Click here to learn more about this project highlighted in our latest issue of Leaves of Change.

Learn more at http://www.urbanforestrysouth.org/products/leaves/young-scientisit-find-nature-in-their-own-backyards/index_html
Partnership Spurs Diversity Outreach Projects in Texas
posted
Apr 11, 2019 11:33 AM
by
doutlaw
Years ago, John Warner, an urban district forester with the Texas A&M Forest Service and a longtime InterfaceSouth partner, recognized that landownership patterns in the southeastern part of the state around Houston were changing rapidly. Latino, Chinese, and Vietnamese families from Houston were moving to the interface and buying 5–20 acre tracts of forestland within his rapidly growing multi-county district. He realized that the agency was going to have to change its communication approach to reach many of these new forest landowners. "As an agency, we know how to communicate with traditional landowners," says Warner. "However, outreach to different ethnic groups is something new for us."
In 2007, an opportunity to reach these new landowners presented itself when Warner met Tamberly Conway, a graduate student in the College of Forestry and Agriculture at Stephen F. Austin State University. Conway was working with Latino Legacy, a program established by the university and funded by the USDA Forest Service's [USFS] More Kids in the Woods program to connect Latino communities with the public lands and forestlands in the Houston area through bilingual conservation education programming. (Conway has since been hired by the USFS as a conservation education specialist working remotely in Texas for the USFS's office in Washington, D.C.)
Learn more at https://www.urbanforestrysouth.org/products/newsletters/leaves/leaves-bulletin/partnership-spurs-diversity-outreach-projects-in-texas/index_html
Connecting Kids to the Hogtown Creek Watershed in Gainesville, Florida
posted
May 31, 2018 03:19 AM
by
doutlaw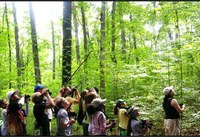 InterfaceSouth and local partners, including the University of Florida's School of Forest Resources and Conservation, the Gainesville Parks, Recreation, and Cultural Affairs, and Alachua County Environmental Protection, received funding from this year's Forest Service More Kids in the Woods (MKIW) cost share funding opportunity to engage middle school students in outdoor science learning activities in Gainesville's Hogtown Creek Watershed. The MKIW program supports activities and programs designed to spark curiosity about nature and promote learning through applications of science, technology, engineering and mathematics principles.
Project partners will collaborate with Westwood science teachers to conduct outdoor science learning activities and service learning projects within the nearby watershed. Partners will also organize a school camp out and participate in career day events and science fairs. Science middle school teachers will be provided professional development opportunities through a train-the-teacher workshop. Project successes, materials and information will be shared locally, regionally and nationally through our combined partner networks.
To learn more about the Forest Service's More Kids in the Woods program and 2013 cost share funding recipients visit:
www.fs.usda.gov/main/conservationeducation/about/education-themes/kids-in-woods
www.fs.fed.us/news/2013/releases/05/more-kids-outdoors.shtml
Learn more at http://www.fs.fed.us/news/2013/releases/05/more-kids-outdoors.shtml
Green Schools National Conference 2013
posted
May 31, 2018 03:19 AM
by
doutlaw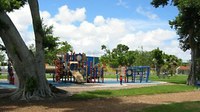 Come to the 3rd Annual Green Schools National Conference in West Palm Beach, February 22-24, 2013. The goal of the conference is to connect like-minded and passionate education, non-profit, corporate, and public sector individuals and organizations that help advance the national green and healthy schools movement.
To learn more about this conference click here.
posted
May 31, 2018 03:19 AM
by
doutlaw
This video was developed by the NCLI Coalition to encourage increased environmental education opportunities at schools. The video celebraties environmental education and its impact on children's learning, health and leadership.
Learn more at https://www.youtube.com/watch?v=wRR1feHqZPY