Southern Urban and Interface Forests - What's New
InterfaceSouth Update Vol 8(8): Fire in the Interface
posted
May 31, 2018 03:19 AM
by
doutlaw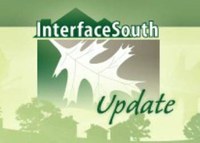 In our latest InterfaceSouth Update we focus on recent research, news, literature, websites, and events related to fire in the interface.
Learn more at http://www.urbanforestrysouth.org/products/interfacesouth-updates/fire-in-the-interface/index_html
Leaves of Change Issue 7: Outdoor Recreation in the South
posted
May 31, 2018 03:19 AM
by
doutlaw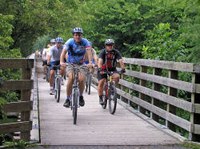 This issue of Leaves of Change focuses on outdoor recreation in the South, specifically focusing on the economic benefits that recreational trails can bring to communities. Michael Bowker (SRS research social scientist) has been studying the role of trail tourism in sparking economic life into rural areas in the South. In the case of the Virginia Creeper Trail, a railroad line built to haul harvested timber has been converted into a widely popular biking trail that has helped to revitalize communities who have suffered from economic shifts in the region.
Learn more at http://www.urbanforestrysouth.org/products/leaves/outdoor-recreation-in-the-south/index_html