Southern Urban and Interface Forests - What's New
The Economic Benefits of Wildfire Prevention Education
posted
Apr 11, 2019 11:36 AM
by
doutlaw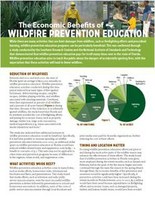 The Alliance for Community Trees Hosts Webinar on Carbon Markets for Urban Forests
posted
May 31, 2018 03:19 AM
by
doutlaw

January 20, 2011
1:00 - 2:00pm EST
National Webcast
With emissions regulations on the horizon in the U.S., there is rising interest in the carbon sequestration and storage functions of urban trees. How does this unique function present a potential funding opportunity for municipal or nonprofit organizations? Carbon markets deal in the buying and selling of credits for emissions of greenhouse gases like carbon dioxide. Trees remove carbon dioxide from the atmosphere and store the carbon in their trunks, branches, leaves, and roots. Local community groups engaged in restoring urban tree canopy may have a valuable role to play in carbon markets by developing or participating in mitigation and offset projects.
Register for the free webcast here: http://www.surveymonkey.com/s/bbls_11jan20
Leaves of Change Issue (8) i-Tree: Putting a Value on the Urban Forest
posted
May 31, 2018 03:19 AM
by
doutlaw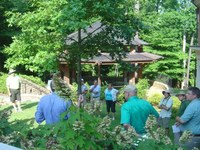 Urban foresters have long known of the benefits that urban trees provide to communities from reducing the heat island effect, controlling runoff, and improving air quality. However, most have struggled to get other city officials to view urban forestry programs as much more than a beautification program. Now, using a suite of software tools called i-Tree, urban foresters can put a dollar figure on the environmental services that the tree canopy provides to a city, and provide support for their argument that the urban forest is a valuable part of the urban infrastructure, and, as such, deserves substantial investment for improvement and maintenance. This issue of Leaves of Change focuses on the work that Urban Forestry South and partners are doing to put i-Tree to use in support of urban forestry programs and communities across the South.
Click here to view this issue.
Moving Outdoors in Nature Act Introduced
posted
May 31, 2018 03:19 AM
by
doutlaw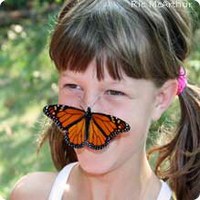 International Year of Forests 2011
posted
May 31, 2018 03:19 AM
by
doutlaw
The United Nations (UN) General Assembly designated 2011 as International Year of Forests (IYOF). This designation provides an excellent platform to increase awareness of the connections between healthy forests, ecosystems, people, societies, and economies.
Additional information can be found at the UN website: http://www.un.org/en/events/iyof2011/.
The Arbor Day Foundation's Backyard Woods Program
posted
May 31, 2018 03:19 AM
by
doutlaw

Backyard Woods: Bring Your Vision to Life
The Arbor Day Foundation's Backyard Woods program is designed to assist landowners in conserving, beautifying, and utilizing their small woodland plot. The program's guide book includes detailed fact sheets on topics such as planning, wildfire protection, tree care, forest products, and wildlife. The "Backyard Woods: Bring You Vision to Life" guidebook is available for free download online in PDF, or a print copy can be ordered from the Arbor Day Foundation for $4.95 and includes a CD-ROM with twelve tip sheets. The Backyard Woods program is ideal for landowners with one to ten acres.
To learn more about the Backyard Woods program visit:
http://www.arborday.org/backyardwoods/index.cfm
To view or order the "Backyard Woods: Bring Your Vision to Life" guidebook visit:
http://www.arborday.org/backyardwoods/guide.cfm

Doctors prescribe a daily dose of nature
posted
May 31, 2018 03:19 AM
by
doutlaw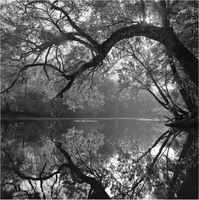 Taking a break to enjoy nature is a pleasure that most of us would like to incorporate into our workday because we know that a walk in the great outdoors can lift our spirits. However, psychologists said the benefits are greater than most of us realize and are more necessary than ever.
Learn more at http://actrees.org/files/Research/doctors_prescribe_nature.pdf
InterfaceSouth Update on Ecosystem Goods and Services Now On-Line
posted
Apr 11, 2019 11:36 AM
by
doutlaw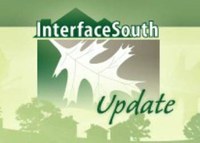 In this Update we feature the following topics (1) Special Feature: Archived Changing Roles Webinar on Ecosystem Goods and Services; (2) Research: Urban and Peri-Urban Forest Indicators for Assessing Ecosystem Services and Goods ; (3) Upcoming Event: A Community on Ecosystem Services (ACES) 2010 ; (4) In the News: Money Can Grow on Trees; (5) Literature: Caring for Our Natural Assets: An Ecosystem Services Perspective ; and (6)Website: USDA Forest Service Ecosystem Services.
Changing Roles Webinar on Climate Change, October 15, 12 - 1 PM EST
posted
May 31, 2018 03:19 AM
by
doutlaw

This session will be presented by Dr. Steve McNulty, Team Leader, Ecologist, Eastern Forest Environmental Threats Assessment Center. USDA Forest Service.
This webinar session will:
• provide an introduction to climate change
• discuss interactions between climate change and other environmental stresses on US forest health including increasing climate variability, bringing more intense precipitation events, doughts, and heat waves. These changes will then affect soil erosion, sedimentation, and wildfire.
• discuss potential changes in insect and disease outbreak.
• discuss long-term climate change leading to changes in ecosystem composition
fisheries, and wildlife habitat, forest and range land productivity, and stream flow.


Learn more at http://www.urbanforestrysouth.org/products/changing-roles/changing-roles-webinar-series-2010
New Report Helps Sustain America's Urban Trees and Forests
posted
May 31, 2018 03:19 AM
by
doutlaw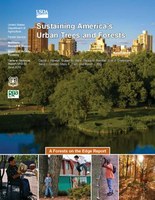 A USDA Forest Service, Northern Research Station (NRS) report released in September 2010, Sustaining America's Urban Trees and Forests, can help those who manage and care about urban trees and forests to increase public awareness of their importance, their many benefits, and the various factors that challenge the management of these critical resources.
Both electronic and printed copies of Sustaining America's Urban Trees and Forests can be ordered at www.nrs.fs.fed.us/pubs/35572 .
Learn more at http://www.nrs.fs.fed.us/pubs/35572